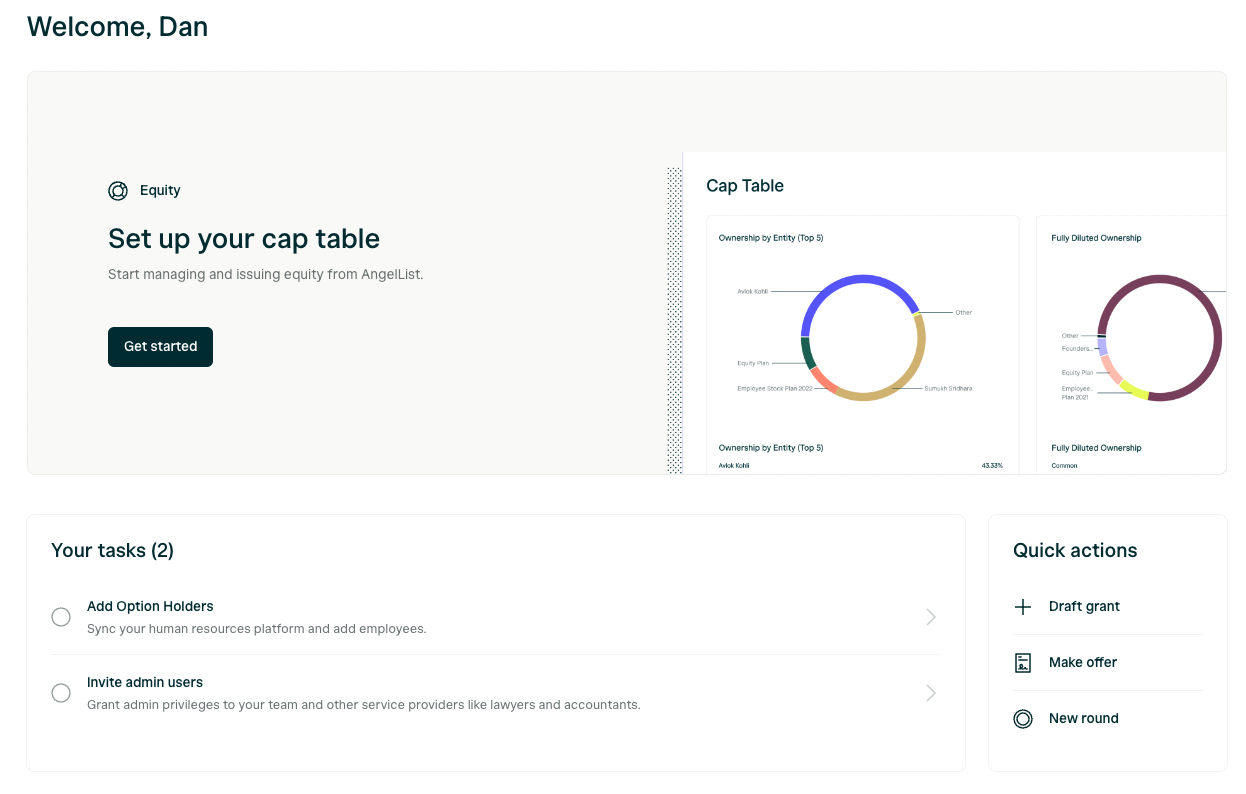 There are 3 steps to completing your initial cap table setup. Additional securities and details will be added later.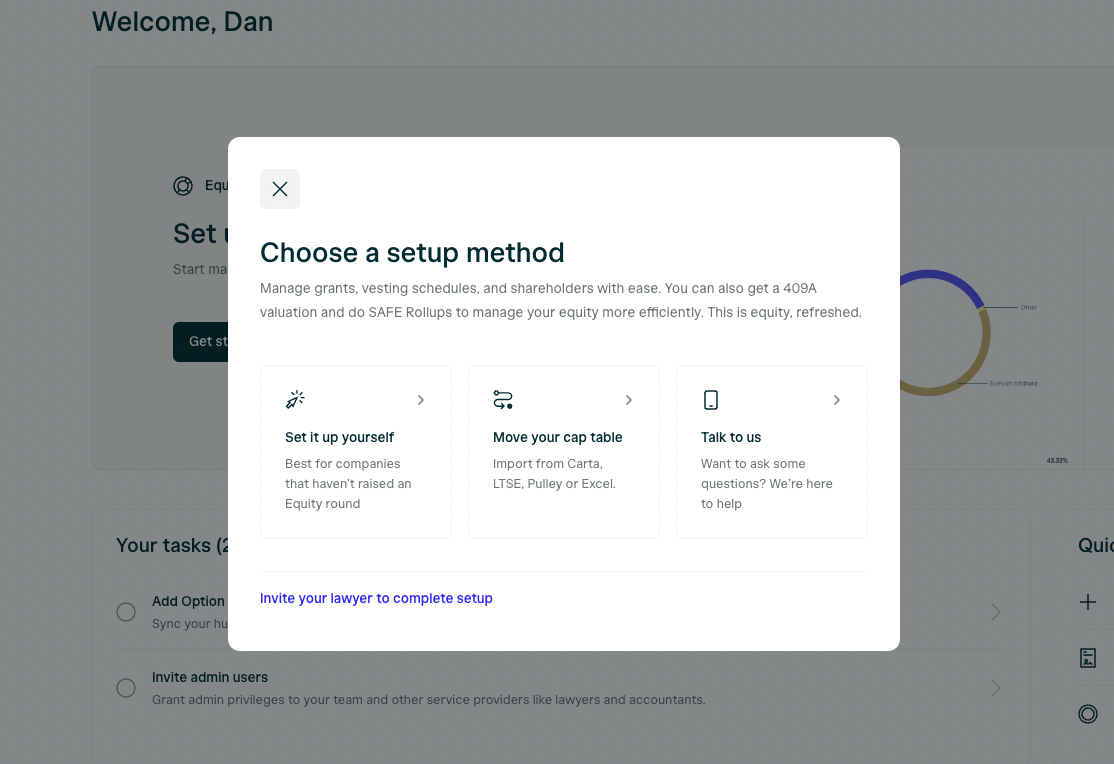 AngelList offers a few ways to get started.
Self-Service (the guide below)
Move your cap table from Carta, LTSE, Pulley, or Excel
Excel template import (contact startups@angellist.com)
Step 1 : Add your Common Stock share class (if you have other share classes, you will add them later).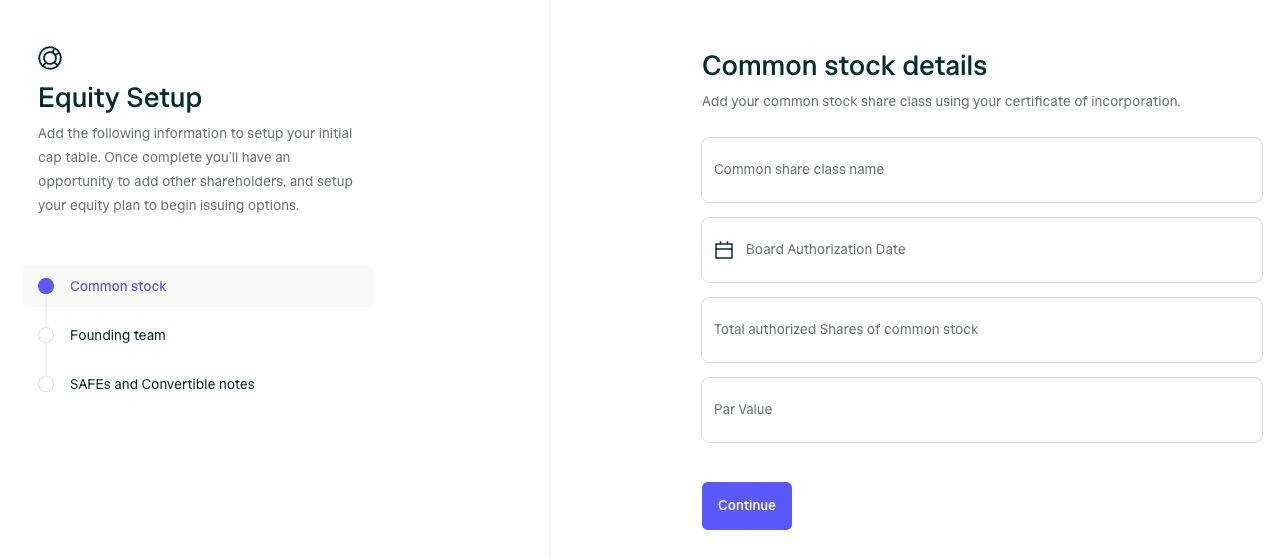 You will find the name of your share class, the total number of shares, and the par value per share, in your Certificate of Incorporation: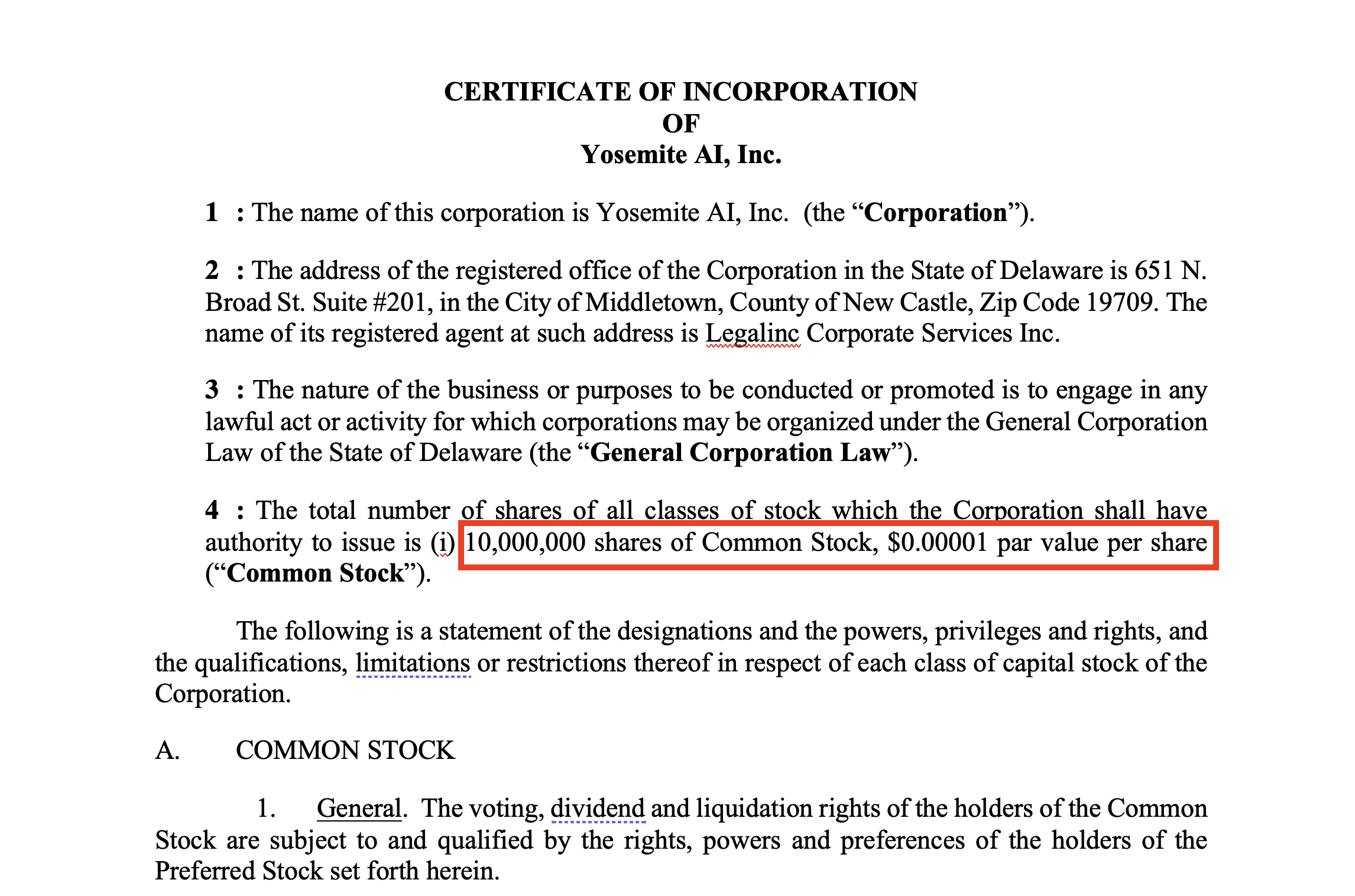 You can also find your filed date in the stamp that the state places on your Certificate of Incorporation: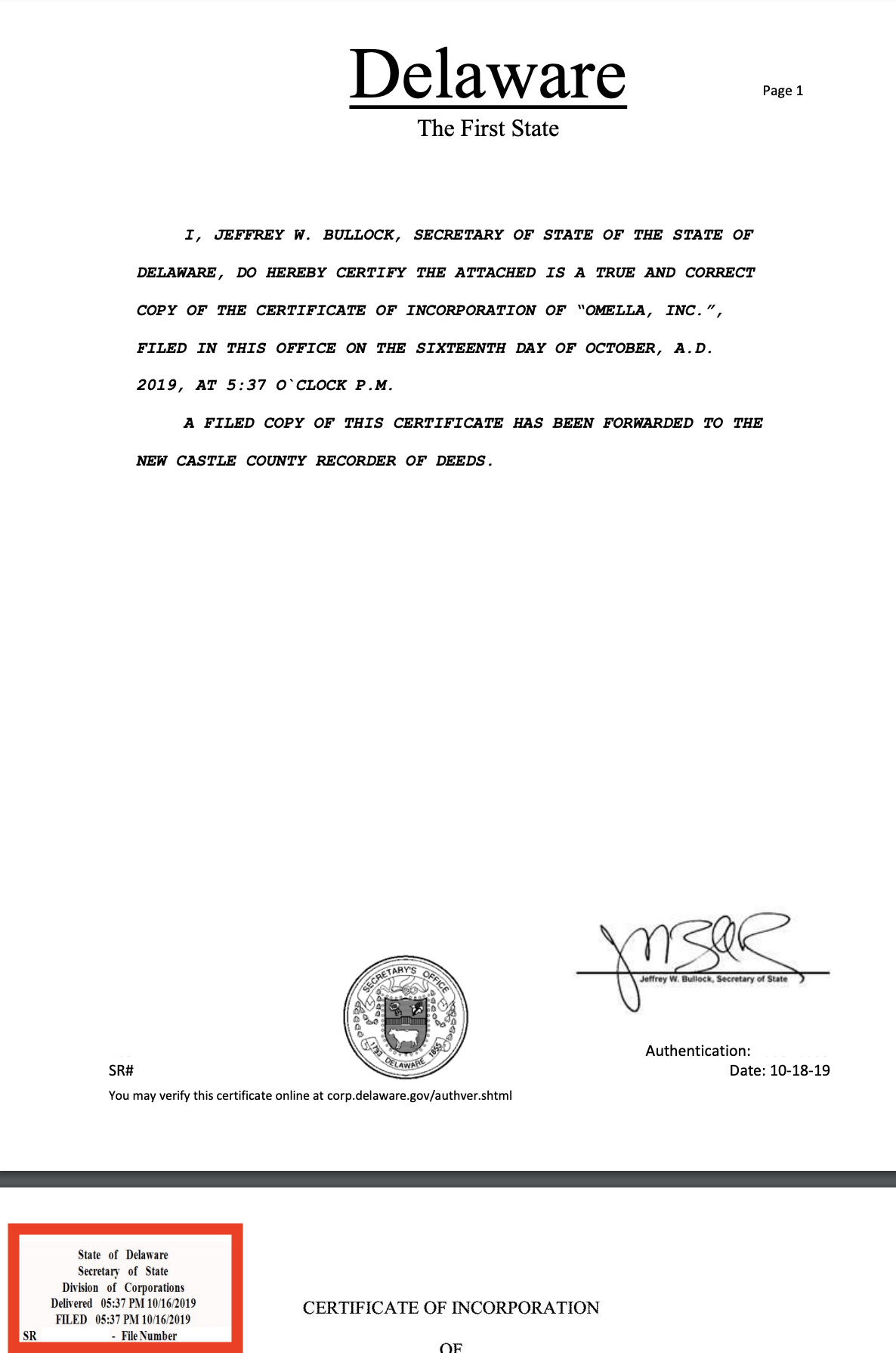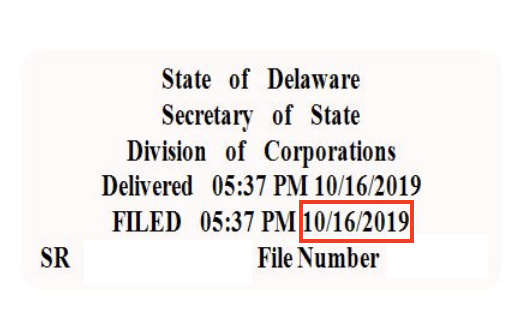 Step 2 : Add founder(s) shares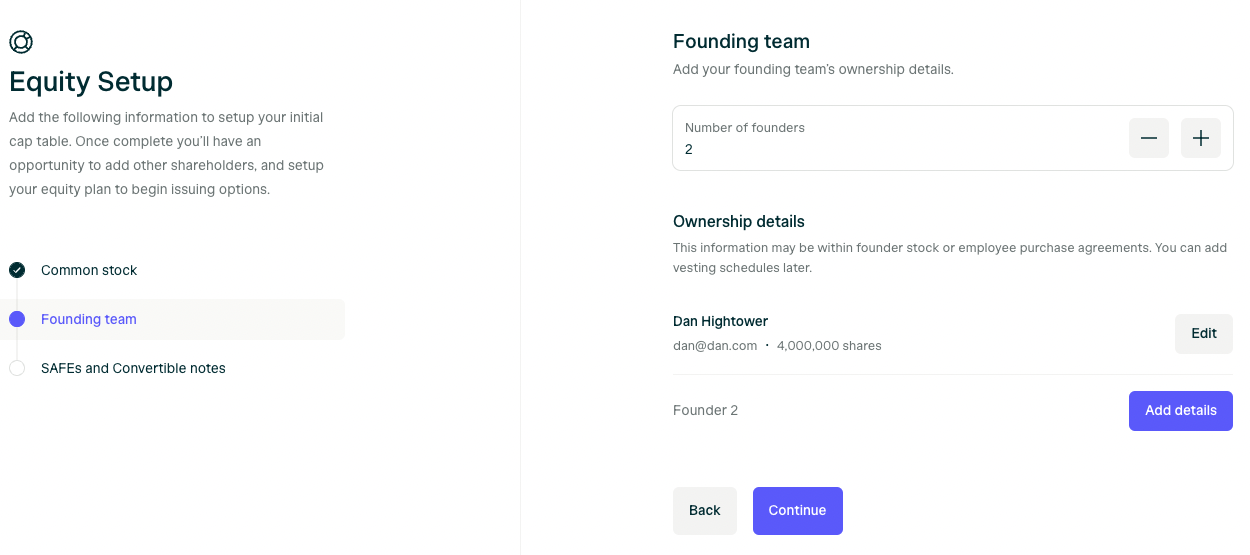 You will find the number of shares of common stock in the founder(s) Stock Purchase Agreements. If you do not have Stock Purchase Agreements, please consult with an attorney before proceeding.
You will add details such as vesting later and total purchase price later.
Be sure to select "Send Invite" so they can access the cap table and their holdings.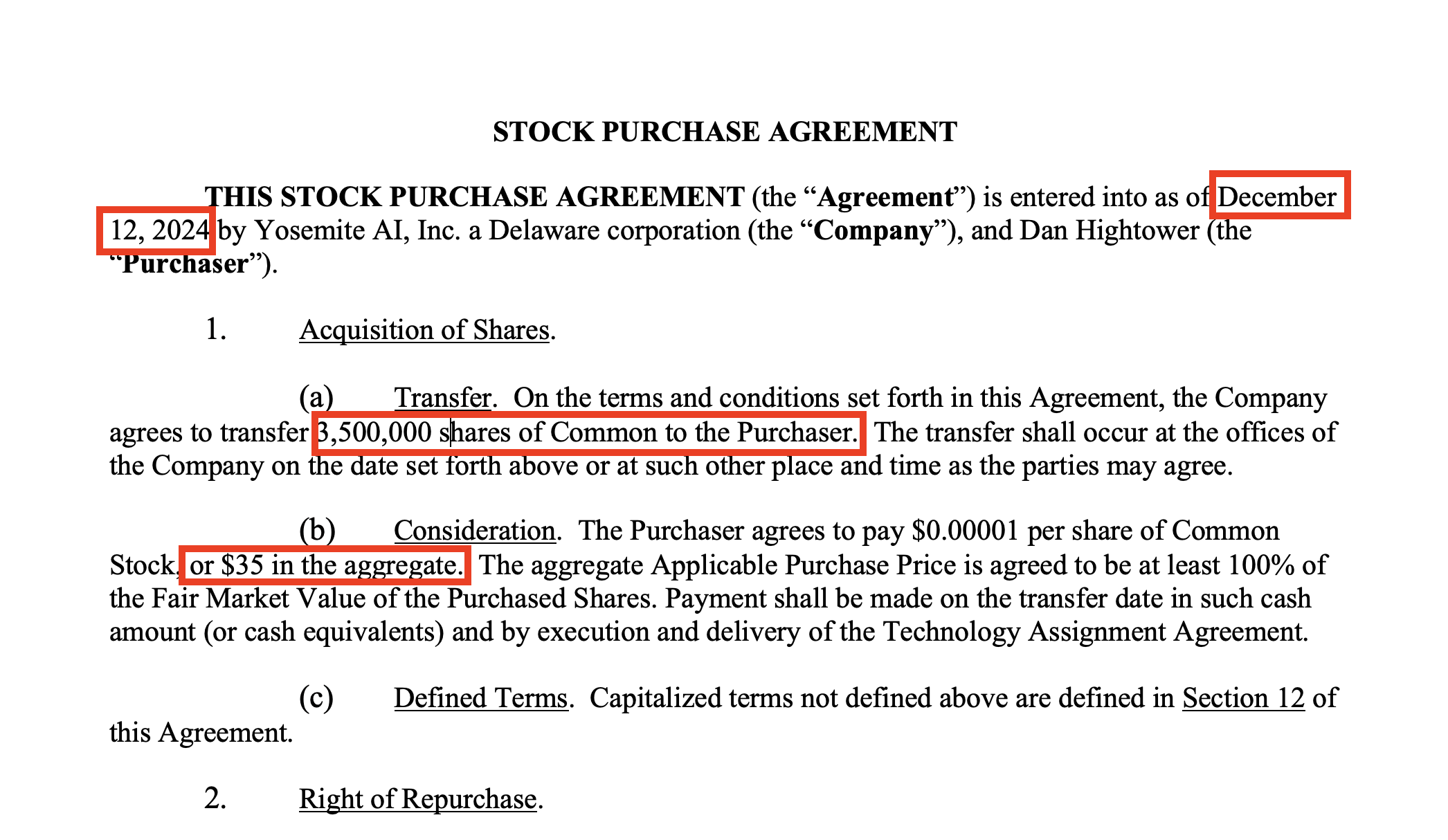 Step 3 : Add any existing SAFEs or Convertible Notes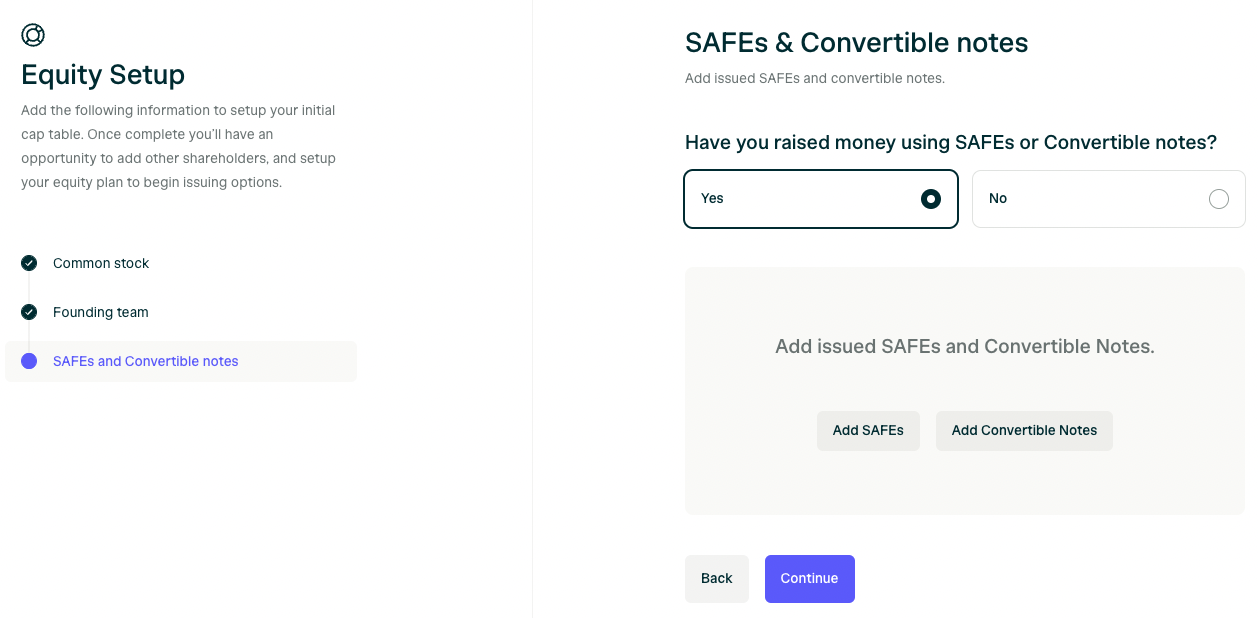 You can add them in bulk easily by either completing the in-app table or by uploading data from a file (csv or excel). There is no need to pre-format the columns before uploading.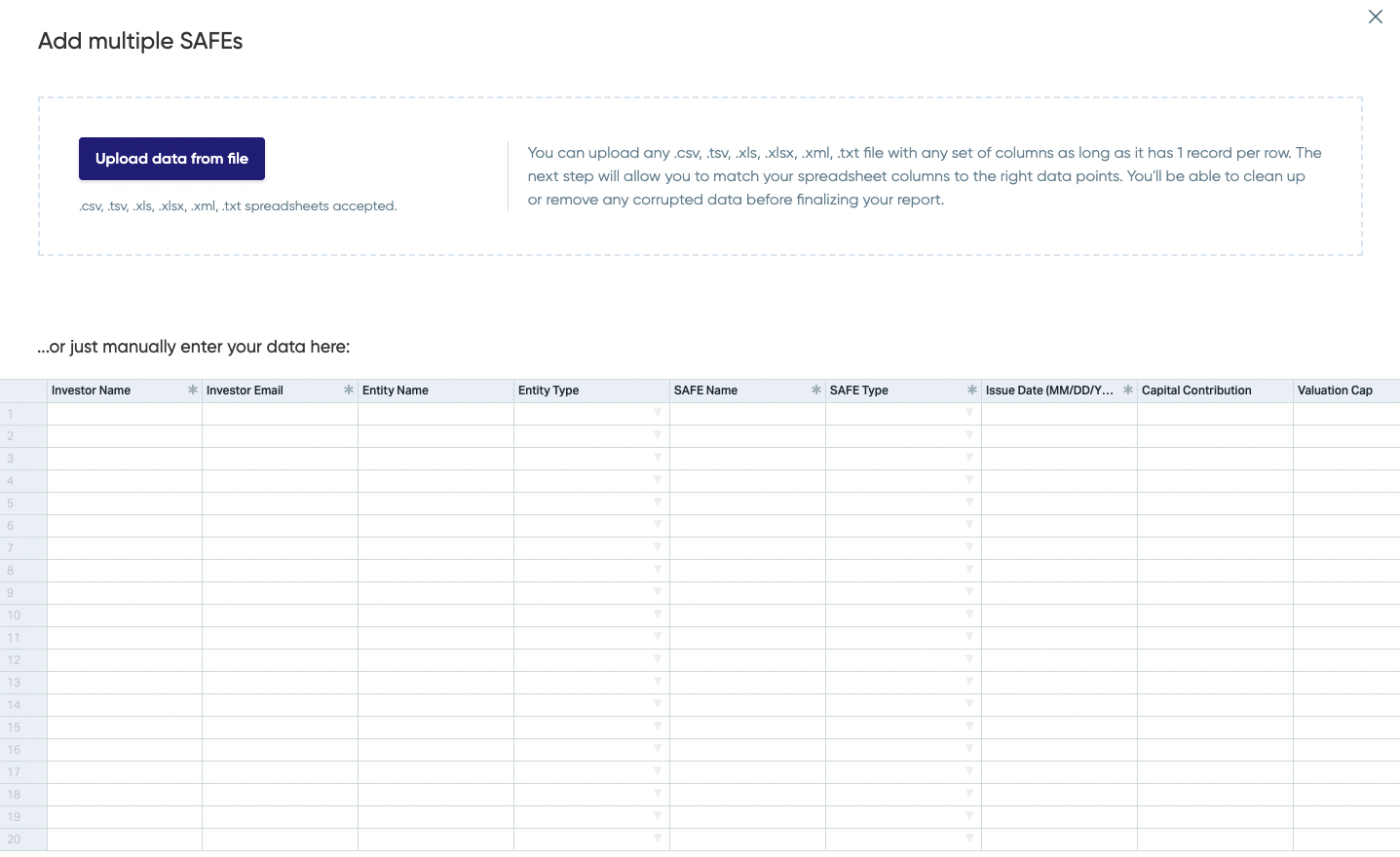 If you don't have any existing SAFEs or Convertible Notes, you can click "no" and then Continue.
After you submit any SAFEs/Notes, you're self-service onboarding will be complete! You will be taken to your cap table, where you can add any additional share classes and shares that might exist.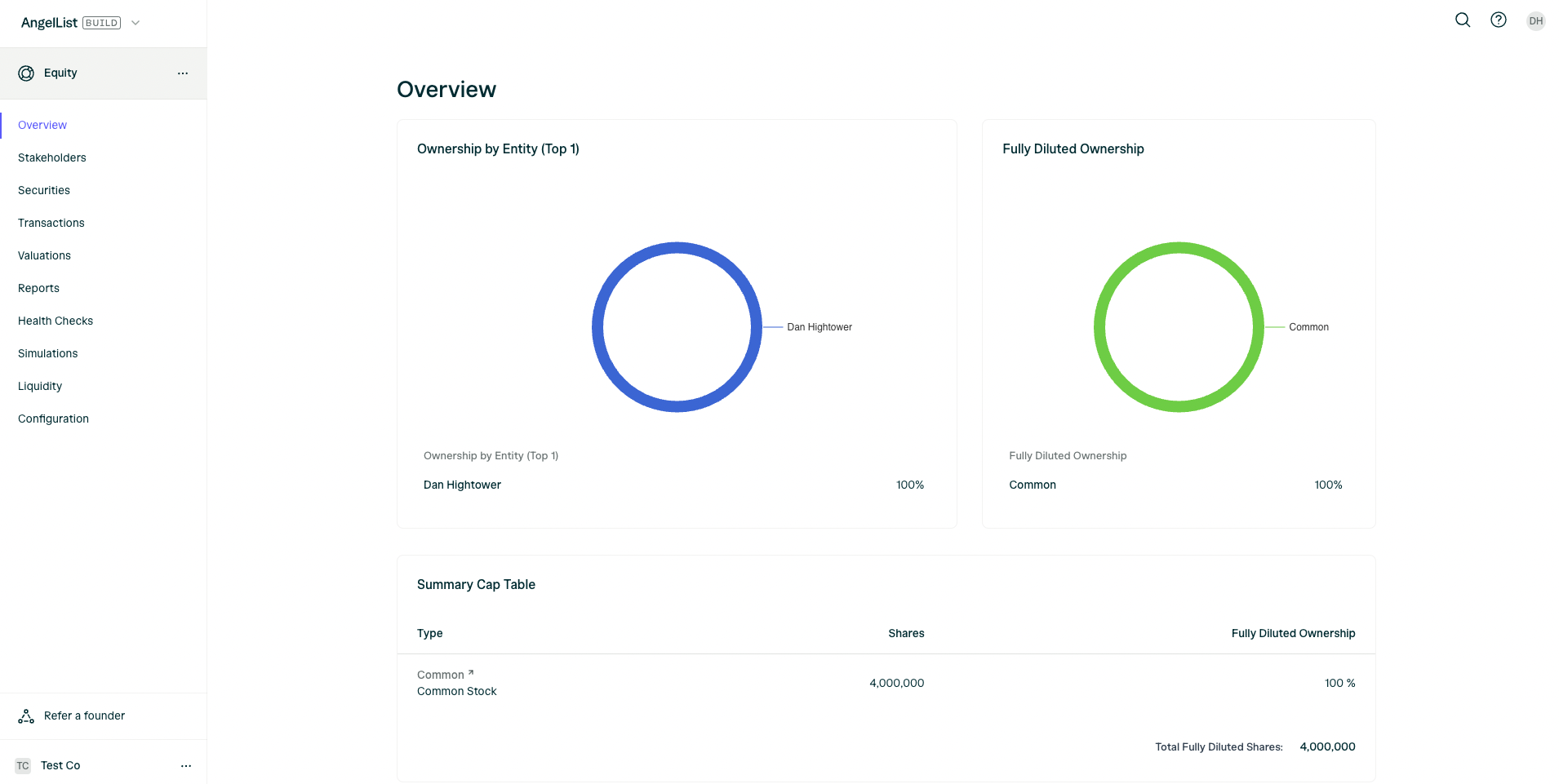 ---
AngelList Equity offers three paid tiers. To learn more about each one, visit our pricing page.
Note: Companies that have raised less than $1M can access the Base plan for free.
If you run into issues or have questions, our team is available on business days with a 24-hour turnaround time. For any questions not answered in this guide, feel free to suggest a question.
✉️ E-Mail: startups@angellist.com for your questions.
☎️ Calls: We do not provide support via phone.
🧑🏽‍💻 Demos: We have weekly dashboard demos and deep dives into features. Sign up here.
Once you've created an account and gained access to your dashboard, you'll need to:
Once that's done, your cap table will be fully migrated and you can go on to use other platform tools.
Note: If you've asked your lawyer to handle your onboarding or migration, send them to our Lawyer Led Onboarding page for a step-by-step guide.
---
Now that your cap table is set up, you're ready to take other actions inside AngelList. We recommend checking out:
---
For guidance on where to look for specific pieces of information (rule 144 date, incorporation date, share values, etc), look at our Company Documents section.
All shares that have been approved by your Company's Board of Directors, properly paid for and accounted for on the Company's financial ledgers can be uploaded to AngelList and can be managed on AngelList once included on the Company's cap table.
Electronic shares are essentially the same as paper certificates. A company can issue certificates in either form without having to amend its Certificate of Incorporation or Bylaws.