Feature
AngelList
View and open tracking
✅
Attachment size limit
250MB
Mailing lists
✅
Shareholder search
✅
Embed images and charts
✅
Archive of updates
✅
Templates
✅
To send an investor update, navigate to Raise > Investor Updates and click New.
On the next page, you will be able to manage the recipients and the message content.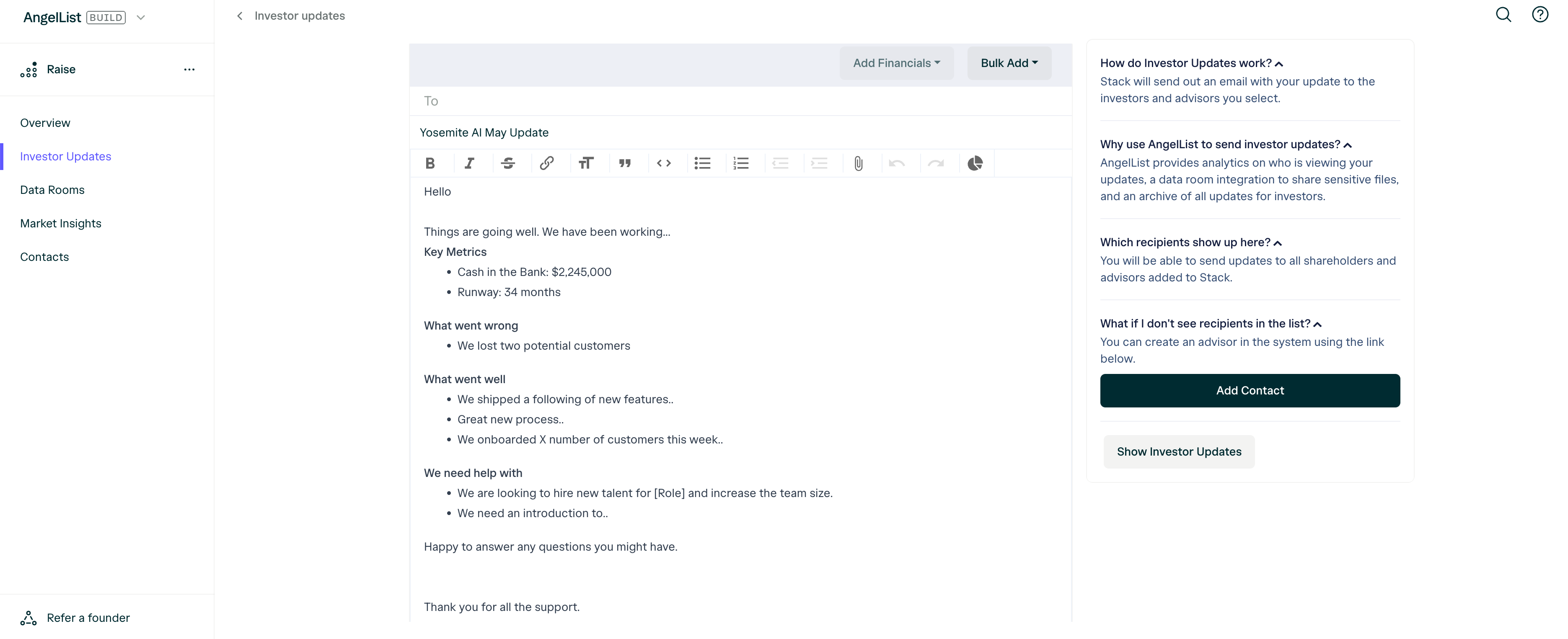 The message content automatically saves updates as a draft until you send the message. Once you send the message, the message can be forwarded to others as well.
Once an update is sent, you can see the delivery and whether or not the investor has viewed the update. This method uses pixel tracking.
To access these analytics, select the update you're interested in and scroll to the bottom of the page.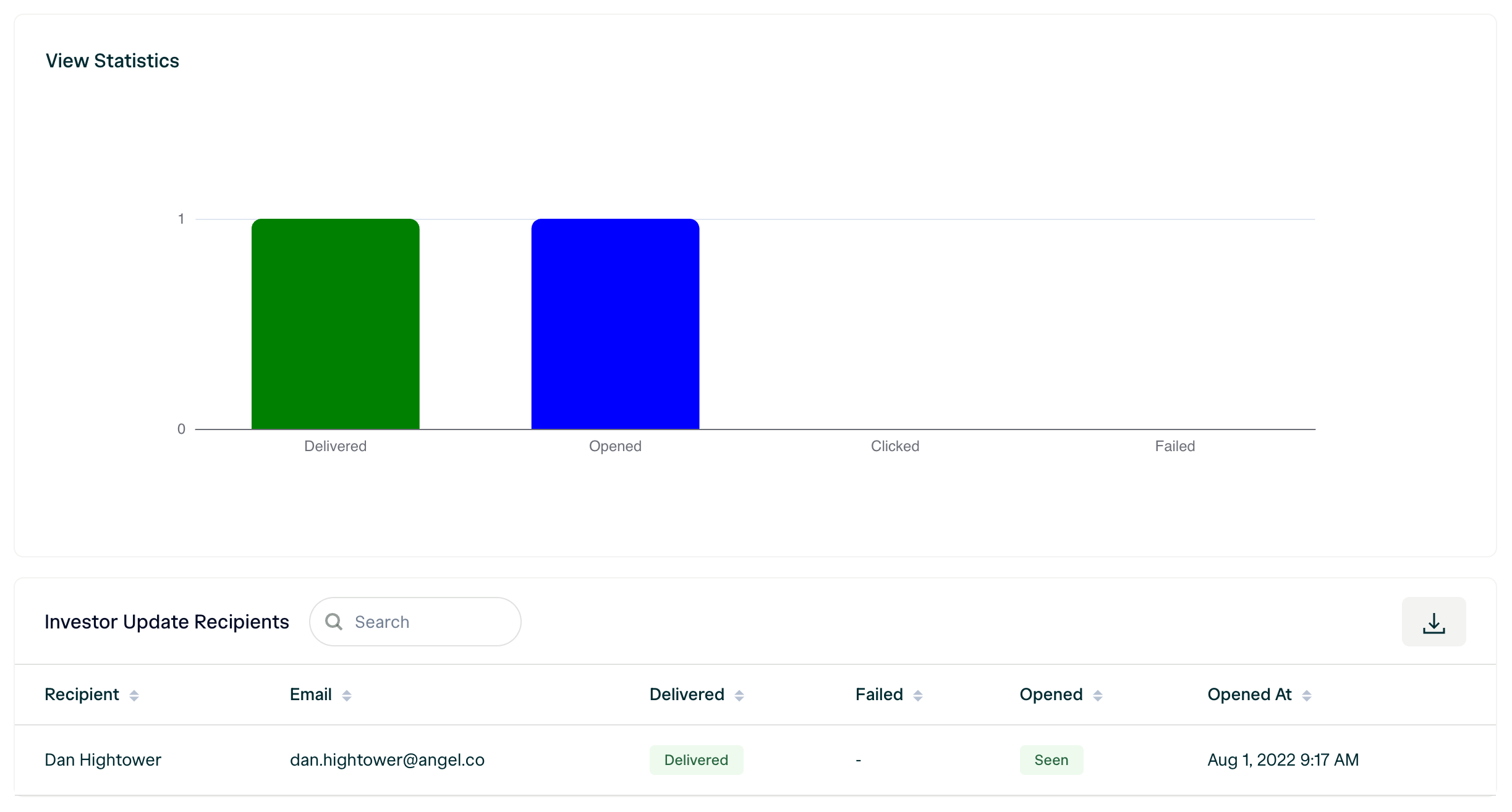 By default, AngelList provides some sample templates, like Leo Polovets' suggested early-stage investor update template. You can customize this or create your own by selecting the Manage Templates button.
Once on that page, you can edit existing templates or add a new one by clicking Add.

You can preview the format of an investor update by clicking on the Send draft to yourself button.
Yes. Click on the name of the update that you've already sent and use the Forward button on the right side of the screen to send it to more people.

Yes - you can paste in or attach an image to the update.
For tables, you can either include a screenshot of a formatted table or use the Add Chart feature by clicking the icon of the pie chart.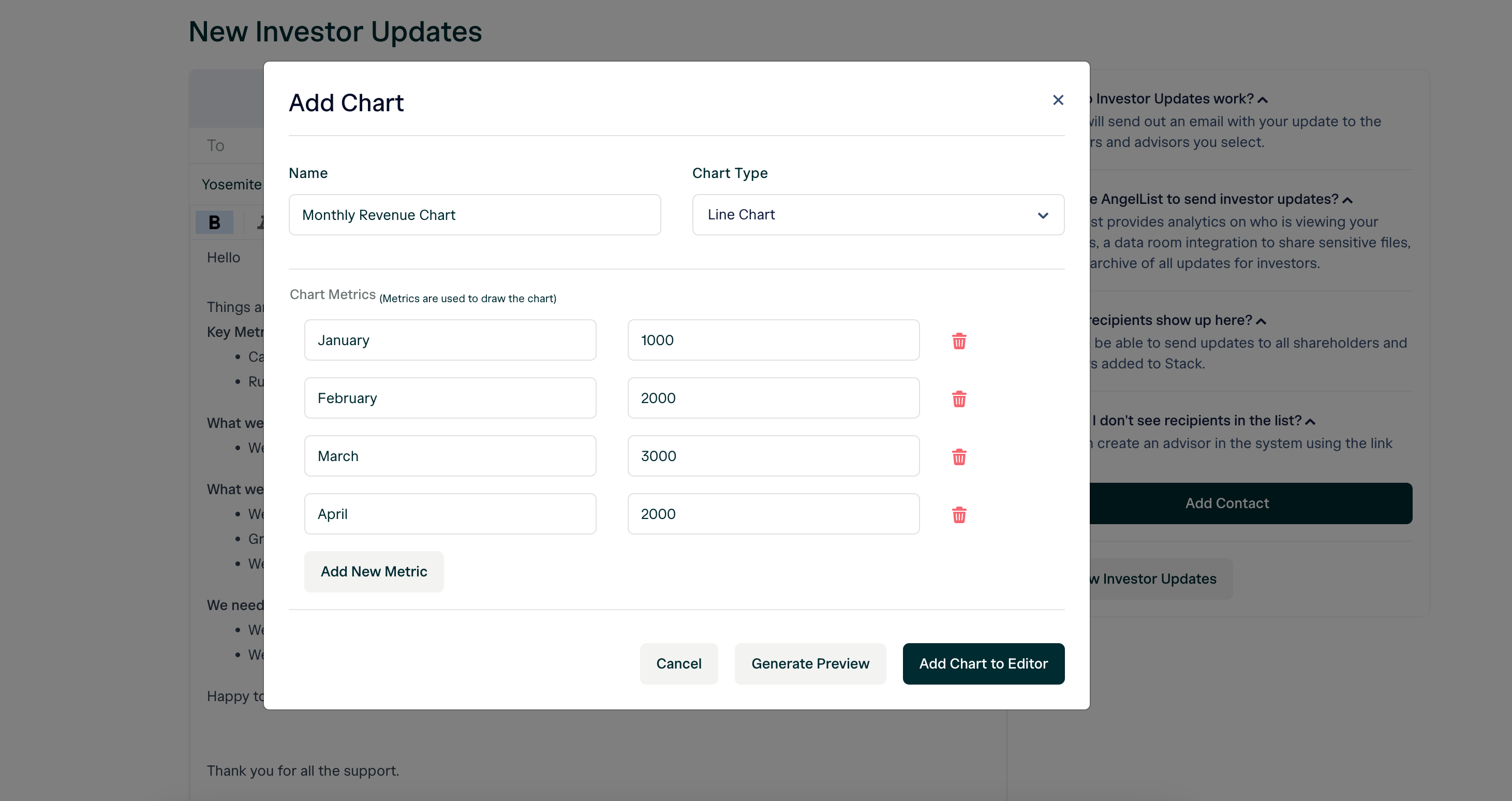 You can customize which email addresses receive updates.
To add contacts for future updates, navigate to Raise > Contacts and click New.