Note: Option exercise transactions are only available to companies on the Growth and Scale plans.
To enable option exercises through the app, navigate to Equity > Equity Plans and select the plan you'd like to enable option exercises for. Select the Actions (...) button and click Configure options. In the pop up form, you can click to toggle allowing exercises on or off.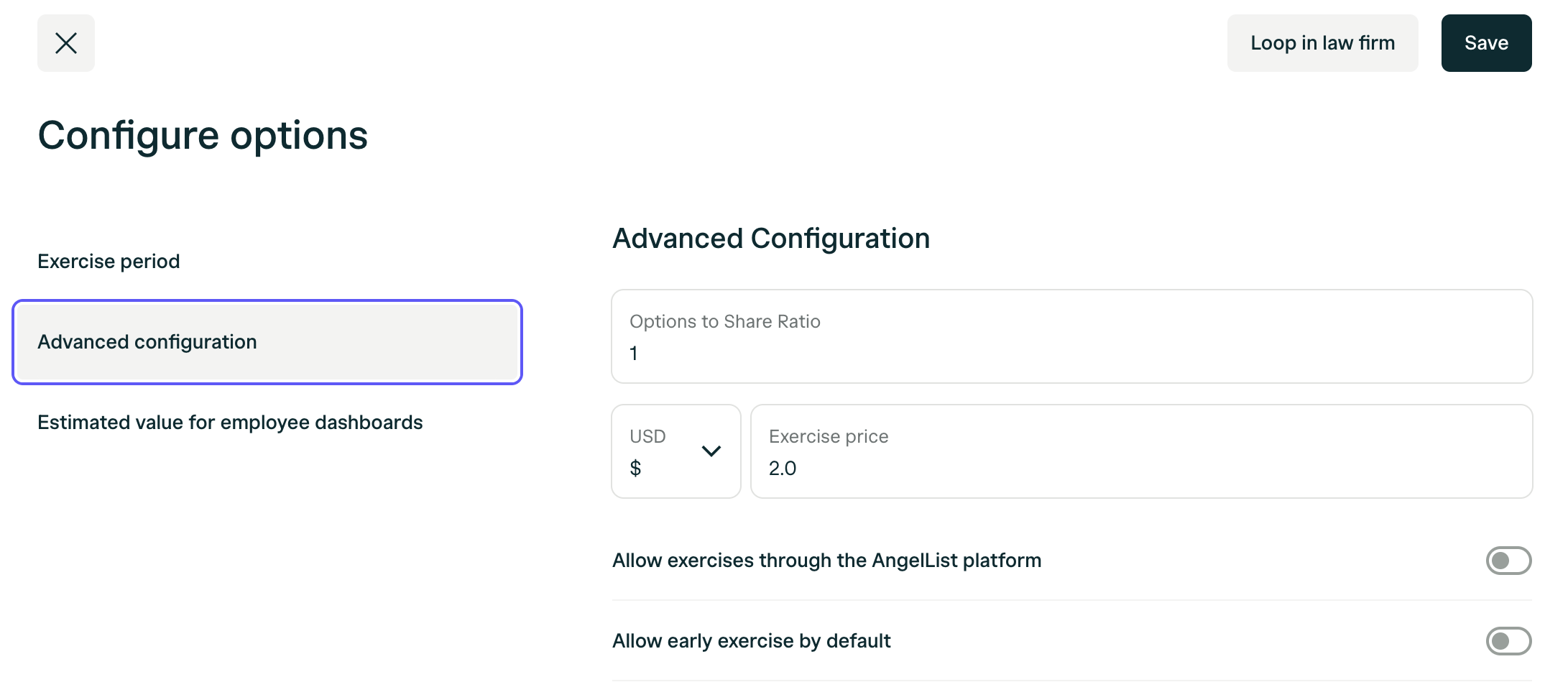 If in-app exercises are enabled, optionees will see an Exercise Options button in their dashboards. From there, they can navigate to the option grant they want to exercise and click 'Exercise Options'.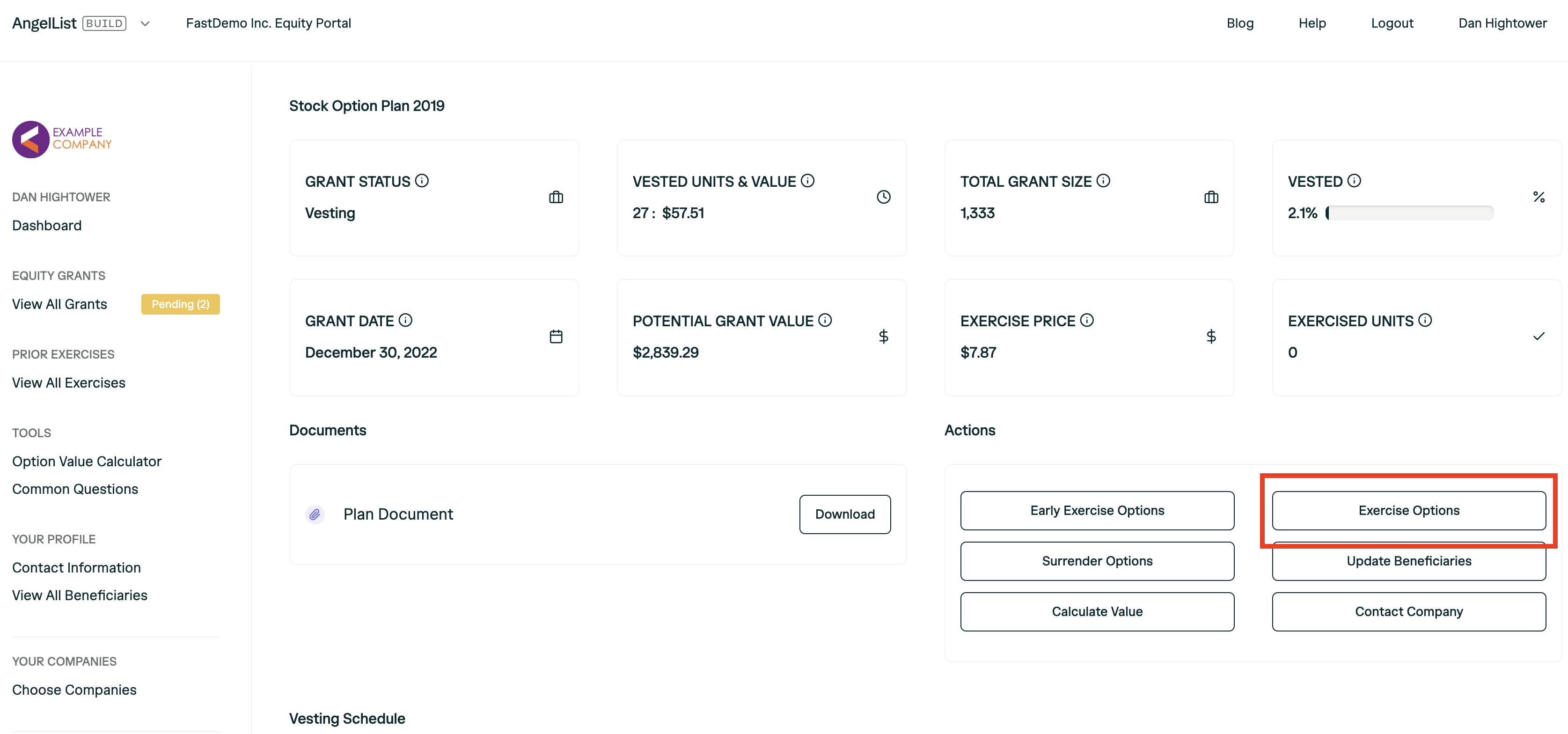 This takes them to the exercise page, where they can select how many options to exercise, confirm personal information, and see details about the exercise price and estimated tax withholdings.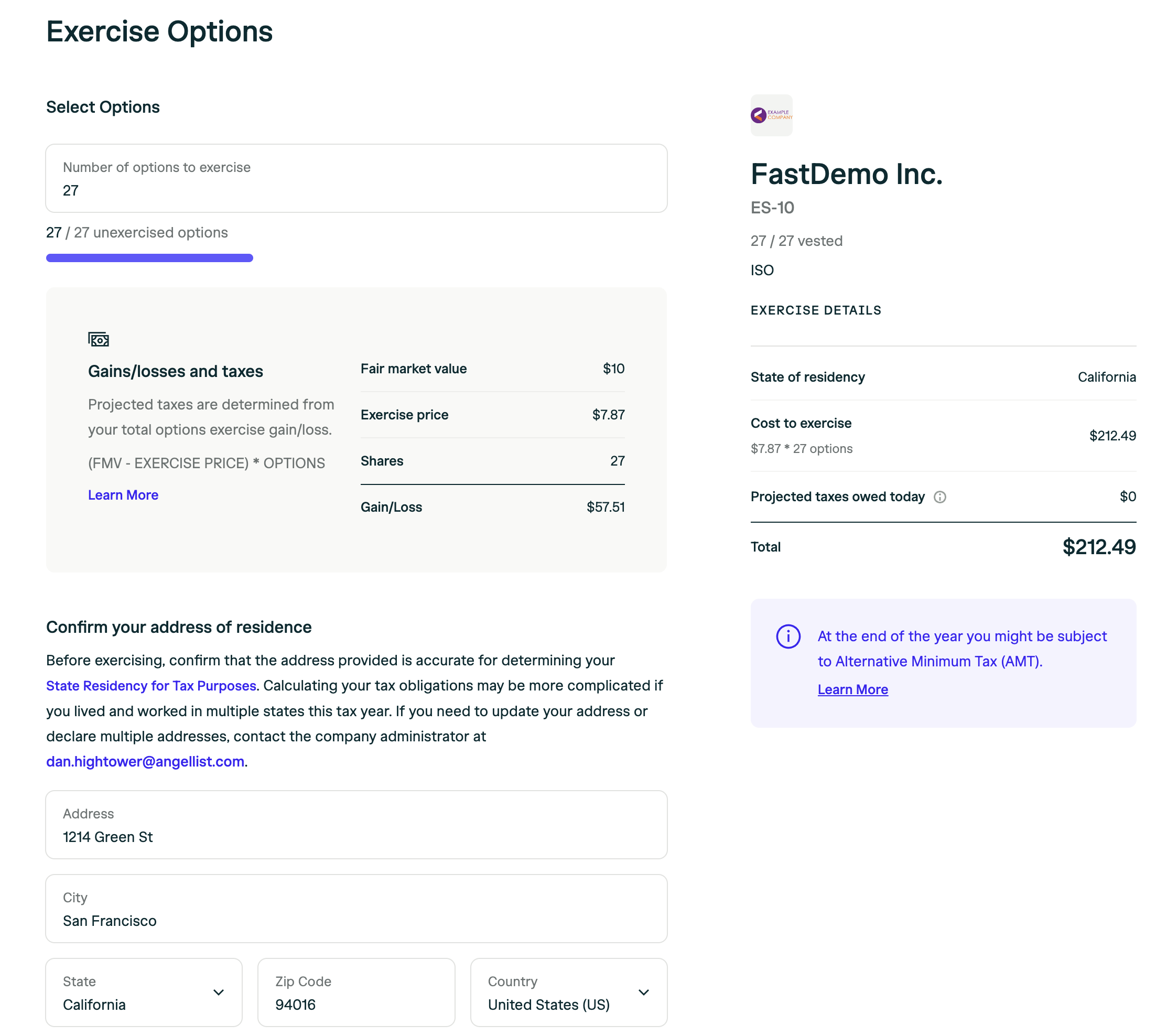 Submitting an exercise request navigates the exercising grantee to a confirmation page: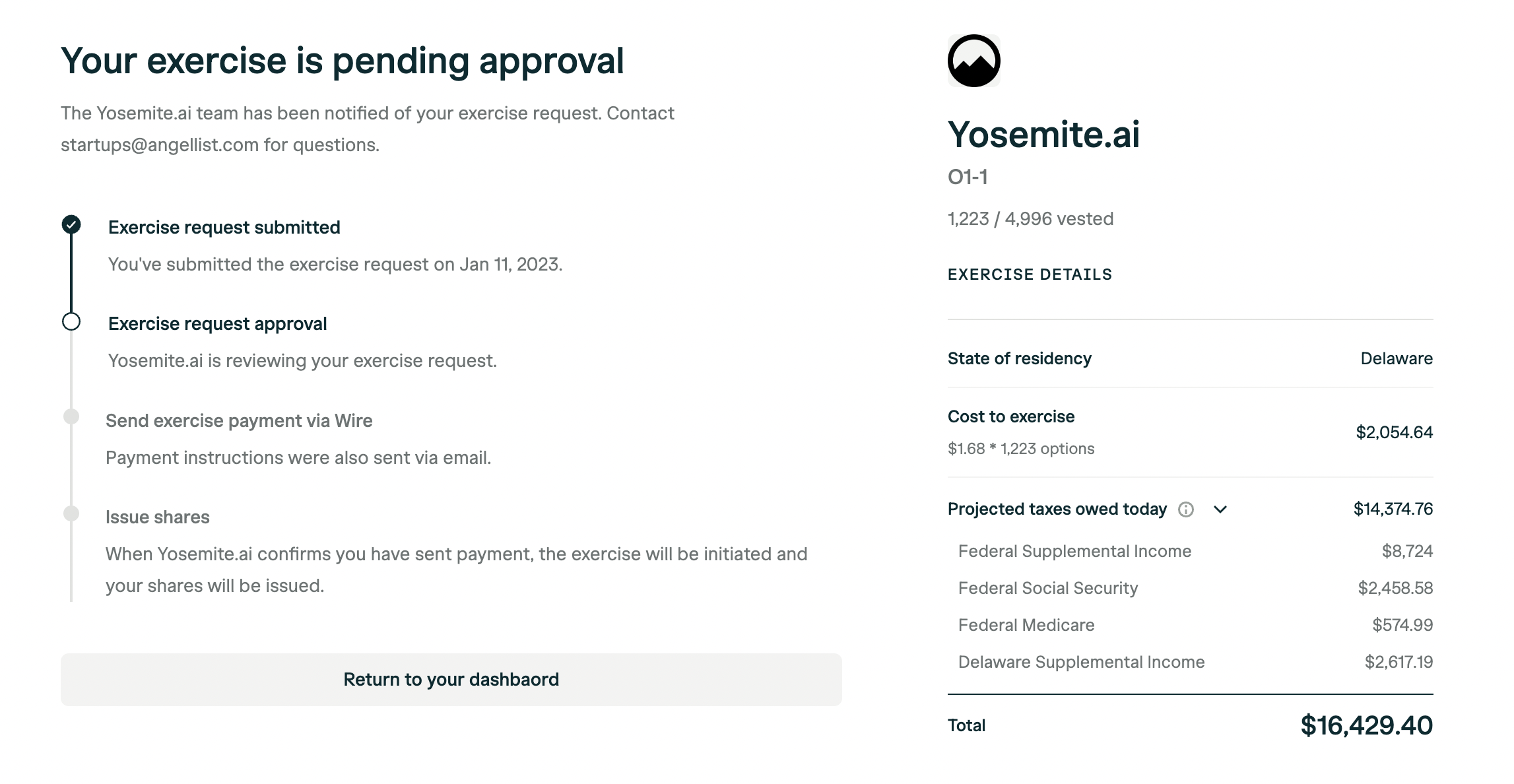 From there, company admins receive the exercise request and review details such as tax withholding amounts, employee address, and ISO/NSO status. Company admins address any issues and approve (or reject) the request.
Once approved, the exercising optionee receives an email notification letting them know that their request was approved and that they can now pay for their exercise: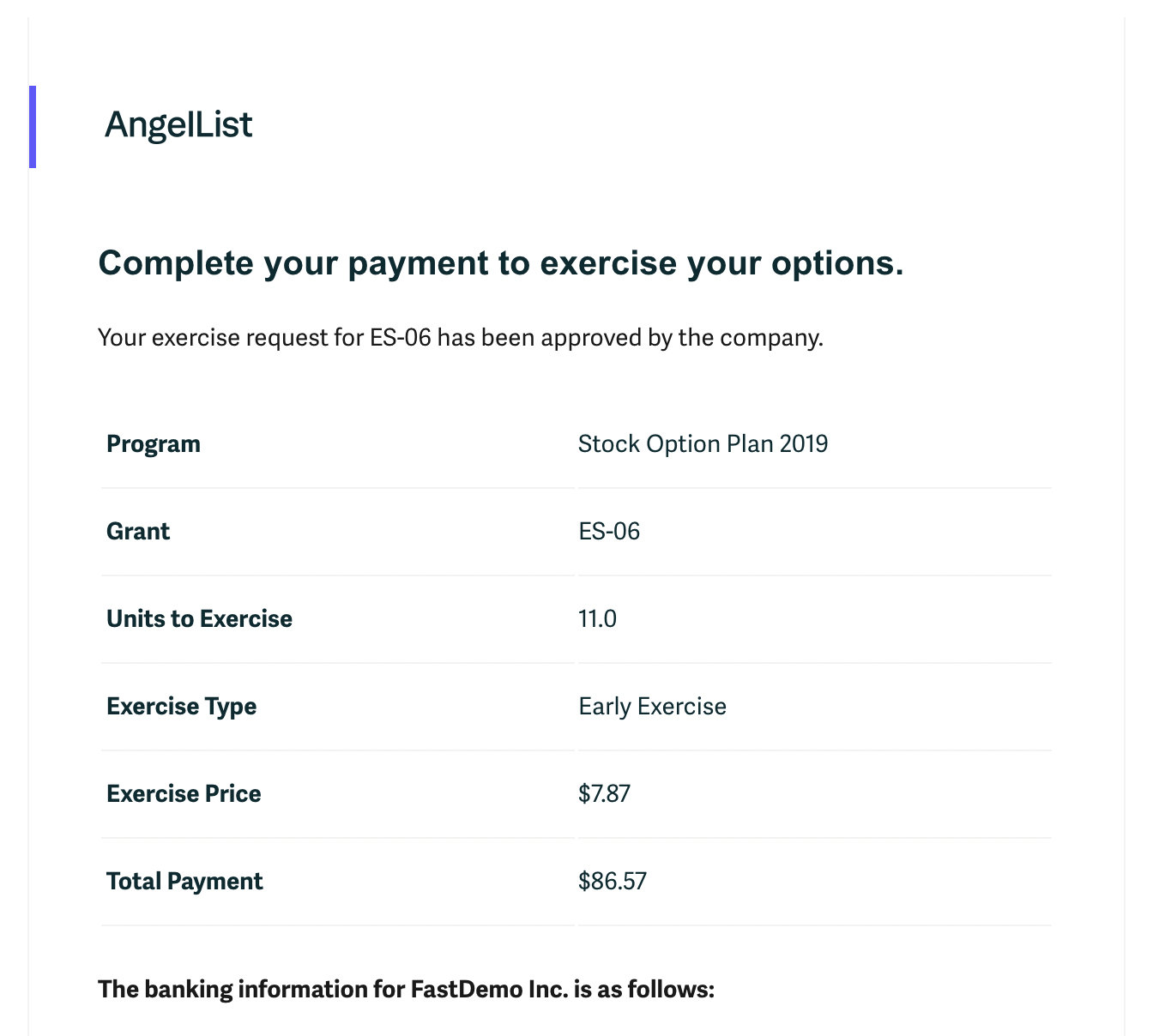 Payment information and is made available in the app for the optionee. If the exercise payment is <$10k, the optionee can pay via Plaid ACH transfer: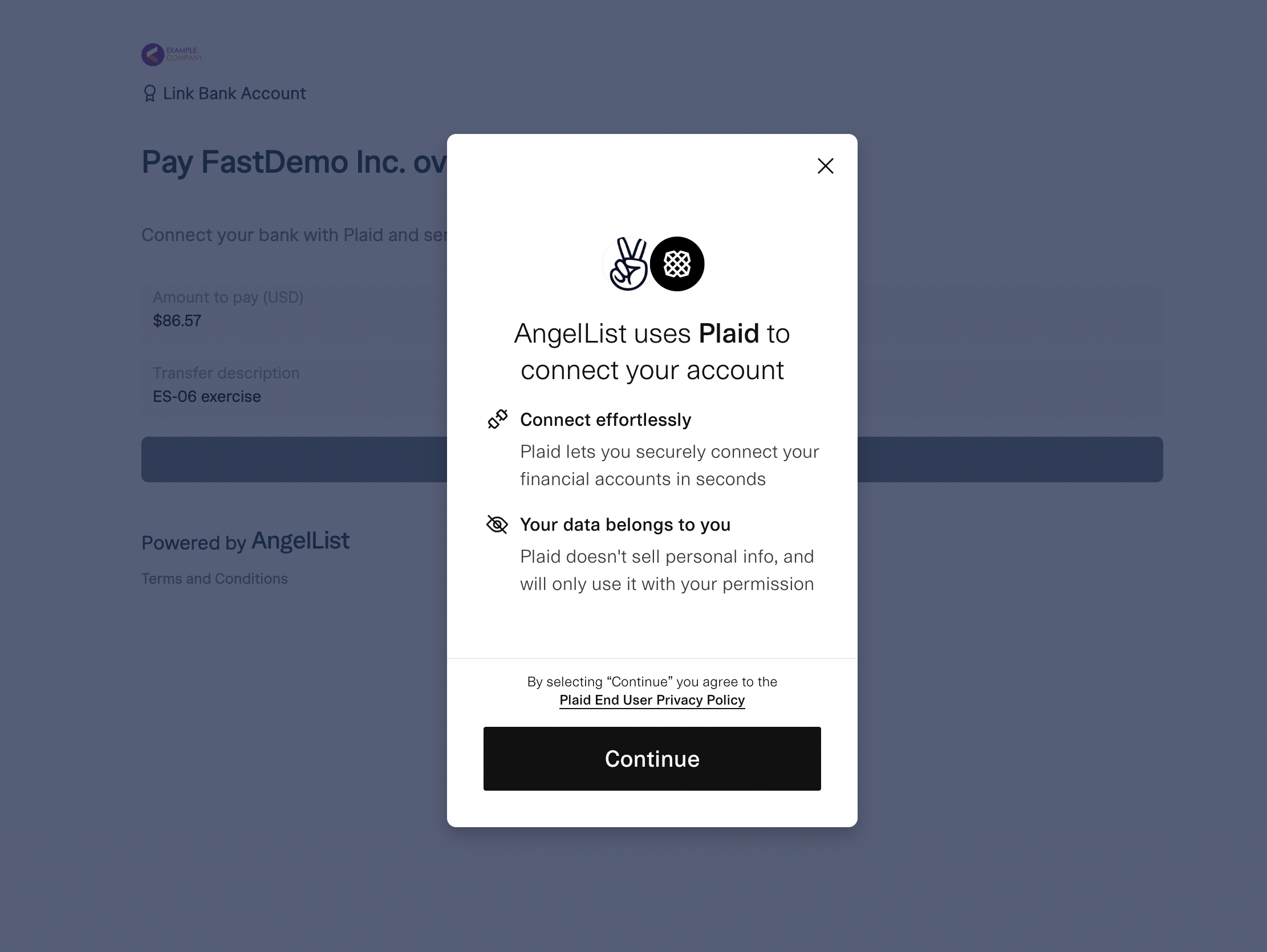 Option holders: Please check with your company for company-specific requirements for exercising your grants.
For any technical assistance navigating the platform, please contact startups@angellist.com.