The employee experience happens in the Employee Dashboard. All of the employee's securities (options, shares, RSAs, etc) from all of an employee's companies on AngelList are available in the dashboard.
For employees with securities from multiple companies, using the same personal email address will ensure all equity is easily accessible within the same login.
If some security holdings are not showing, it is likely due to multiple logins. To merge them, contact startups@angellist.com.
Employees of companies using AngelList need to sign in to accept and manage their equity. Complete the steps below to access your AngelList Stakeholder Dashboard.
Once companies on AngelList invite employees, they will receive an email invite.
For accessing previously granted equity, there is no need to resign documents. Your equity is still active. Clicking "Click here to login" will automatically log you in to view your existing equity: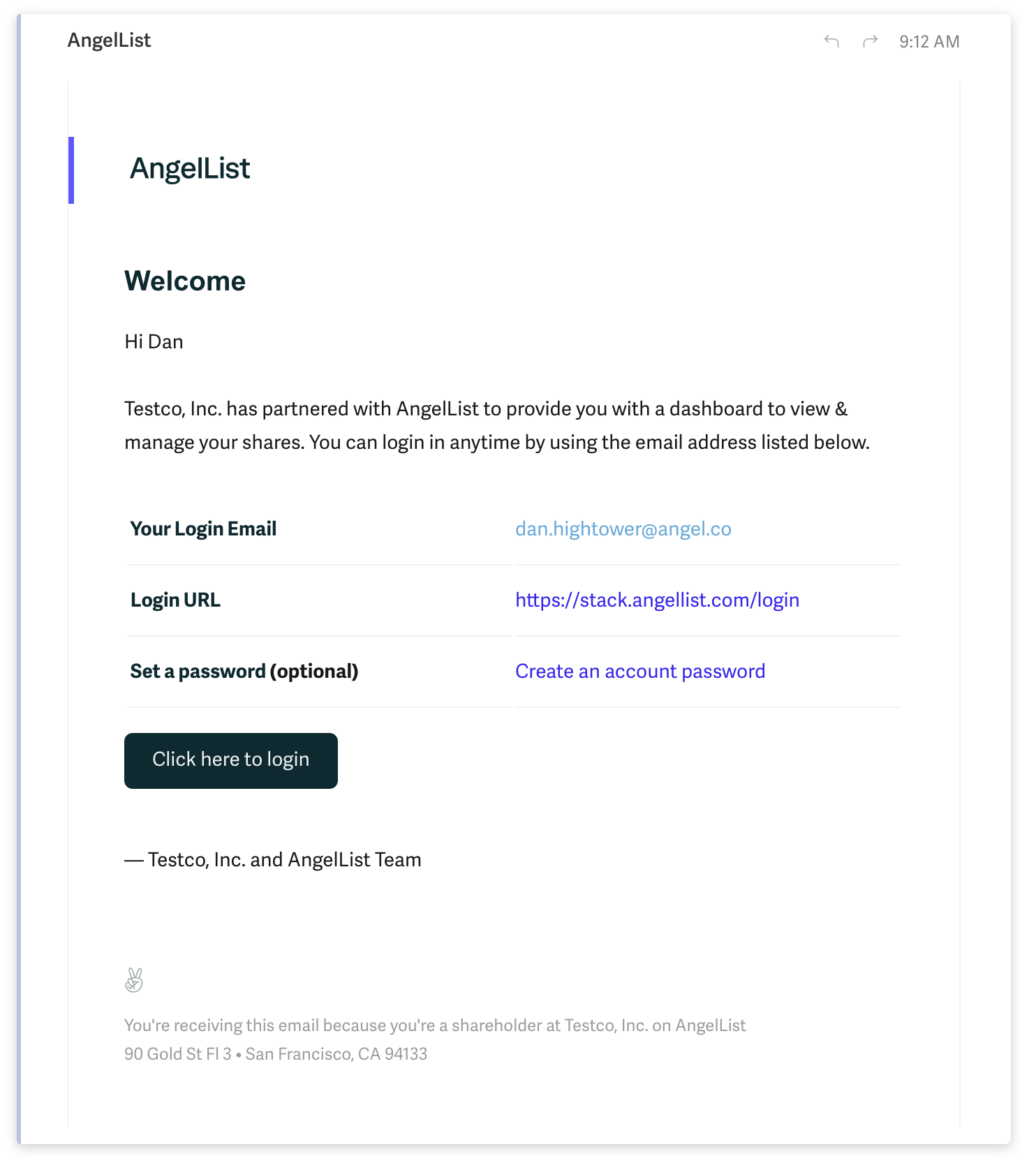 For reviewing and accepting new option grants or shares, you will receive an invitation to review and accept your new equity. Clicking "Review and Sign Grant" will take you to a review and acceptance page: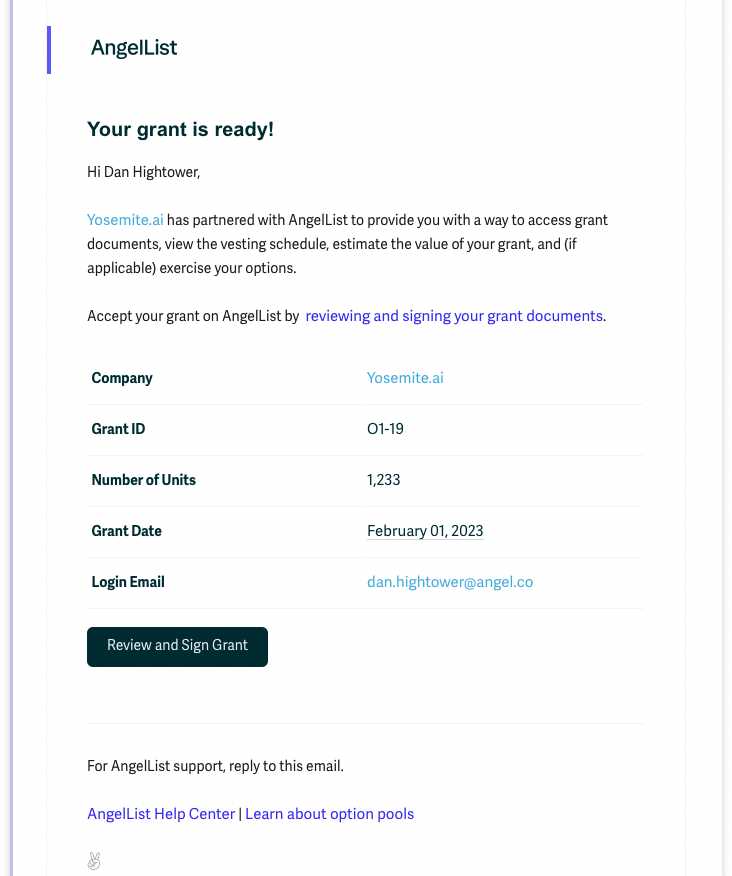 Contact startups@angellist.com if you believe they were supposed to receive an email but didn't.
After logging in, if the employee has securities in multiple companies on AngelList, they will see a page where they can switch between entities.

Once the stakeholder has accessed their dashboard, they will be able to view and manage their equity. See below for more detail on what stakeholders can do within the dashboard.

If applicable, the employee can accept/sign for equity in the dashboard by following these steps:
The dashboard stores active securities, estimates the future value of options, FAQs, and more. Contact information and beneficiaries can also be updated from directly within the dashboard.
If an employee has equity in multiple companies, they can switch between companies by navigating to Your Companies > Choose Companies at the bottom of the menu.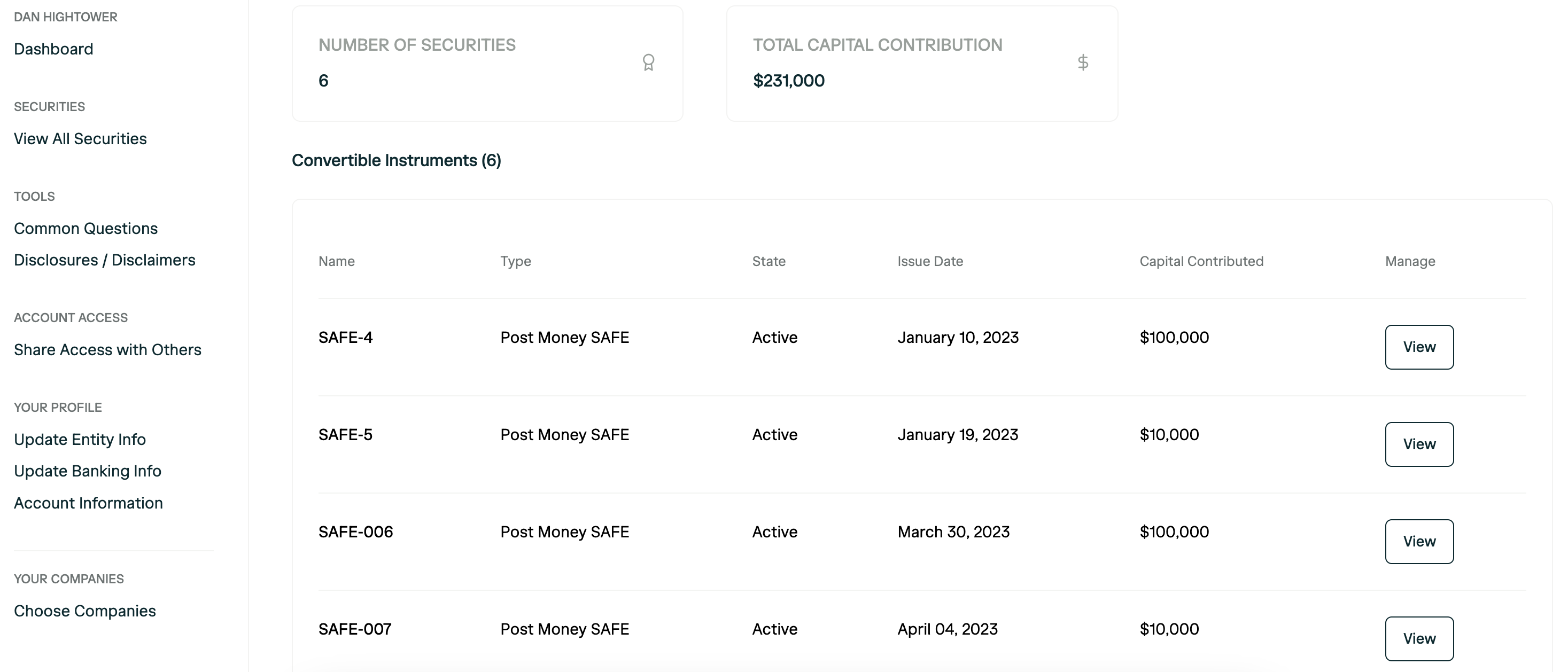 Note - if your securities are in draft state (for example, if they aren't yet board approved or haven't been fully executed) they will not appear in your dashboard. Contact your company equity administrator for status updates.
All logins for AngelList happen at stack.angellist.com/login. Once logged in there, there will be a full list of companies with which the user is associated as a founder, employee, board member, or stakeholder.
For more details about logging in, see the Dashboard page.
For security purposes, contact startups@angellist.com to request a reset of your 2FA.
Yes. It's best to add your personal email to your account to ensure ongoing access. If your account is currently associated with your company email, request that your company administrator add your personal email to your account.
Navigate to Your Profile > View All Beneficiaries.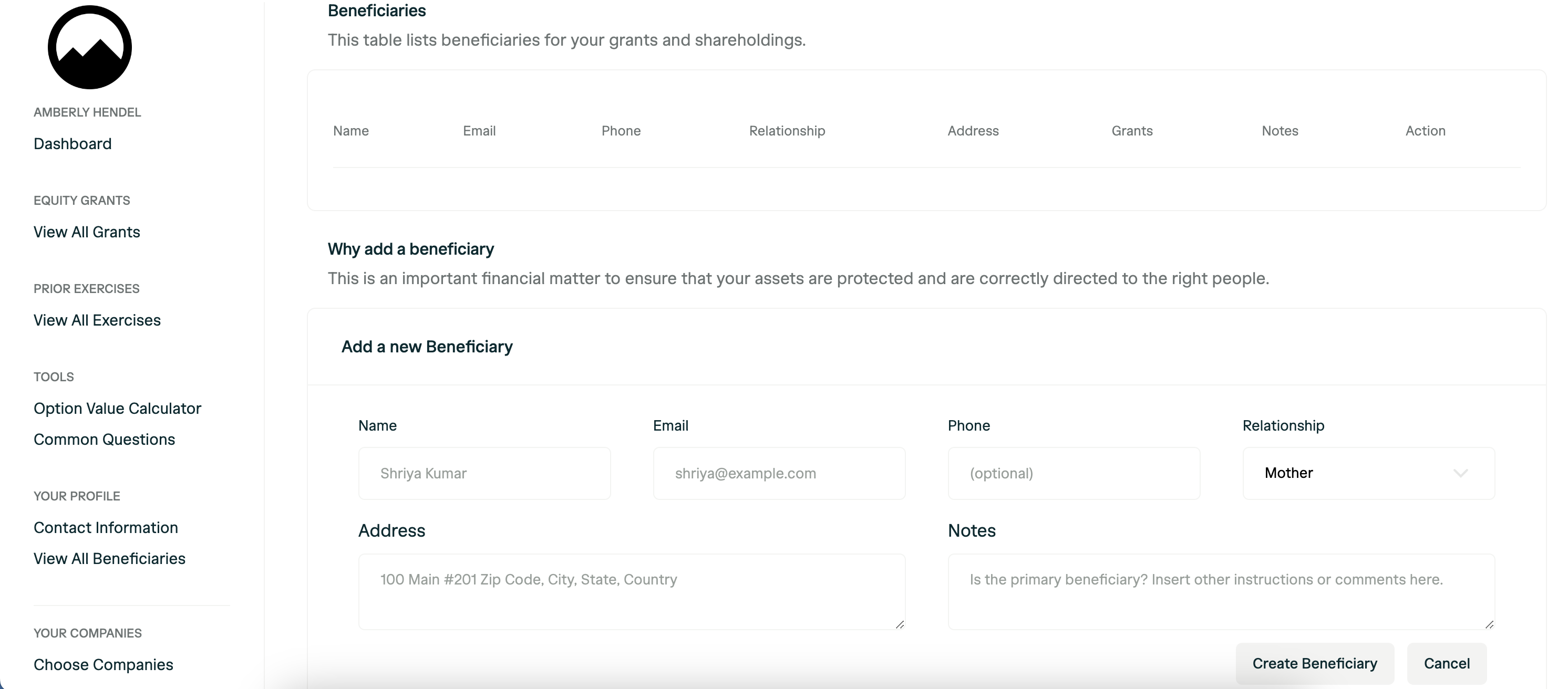 Navigate to the detail view of the holding and scroll down to the Documents section in the middle of the page.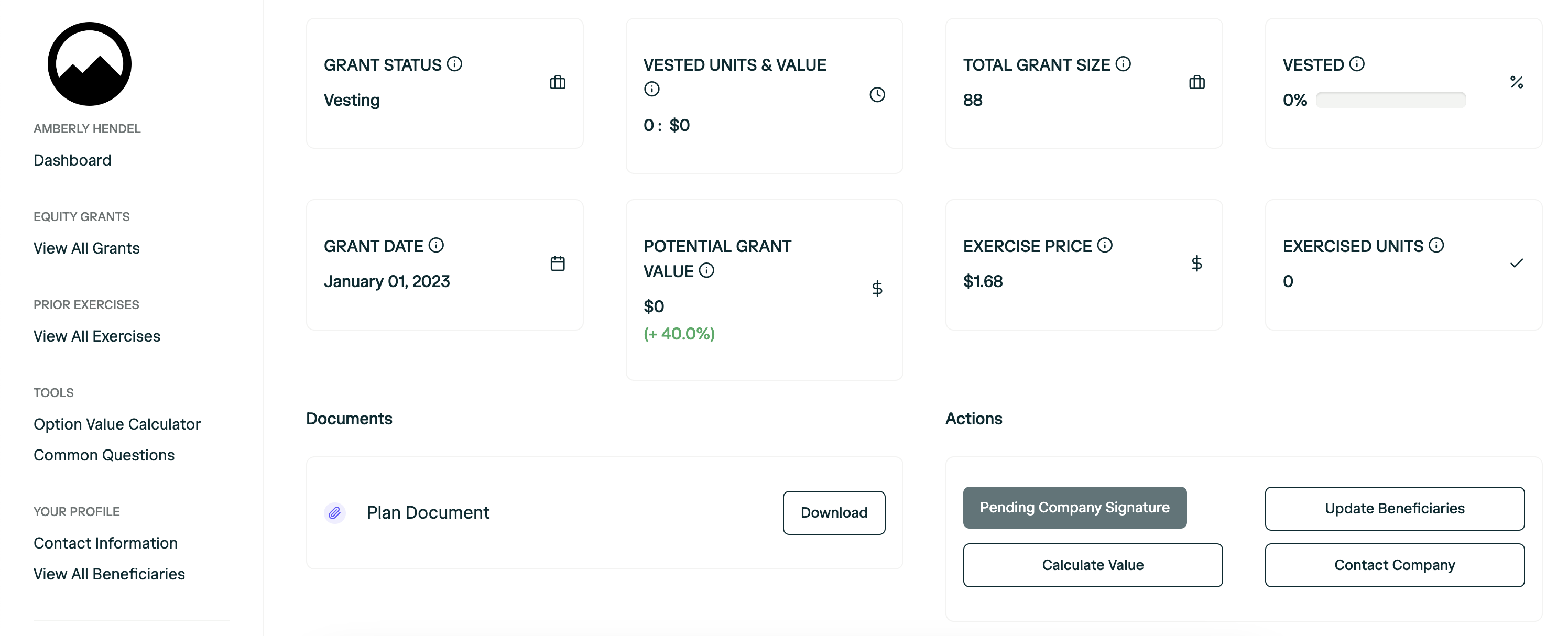 Details on option exercise are available here.